The Art of the Public Apology
From Ashraf Rushdy:
Just prior to his sentencing, former USA Gymnastics physician Larry Nassar formally apologized to the more than 160 women whom he'd sexually abused. He joins a growing list. Over the past few months, many public personalities accused of sexual assault have apologized in public.
Many of us at this point are wondering what these apologies mean. Indeed, like others before him, Nassar said, that an adequate apology was impossible. He stated,
"There are no words that can describe the depth and breadth of how sorry I am for what has occurred. An acceptable apology to all of you is impossible to write and convey."
What, then, is it that he and other public figures are doing when they say sorry publicly?
In a forthcoming book, I look at different kinds of public apologies, including the kind of celebrity apologies we've witnessed in the past few months. What I argue is that public apologies are a type of performance and therefore should be understood as being different from private.
What is a public apology?
Televised public celebrity apologies, watched by millions, are a relatively recent phenomenon.
In his 1952 "Checkers speech," televised live to an American public, Richard Nixon, then Republican candidate for vice president of the United States, defended himself against charges of financial impropriety. Nixon did not explicitly apologize, but as journalist Caryn James noted, the speech began by "sounding apologetic."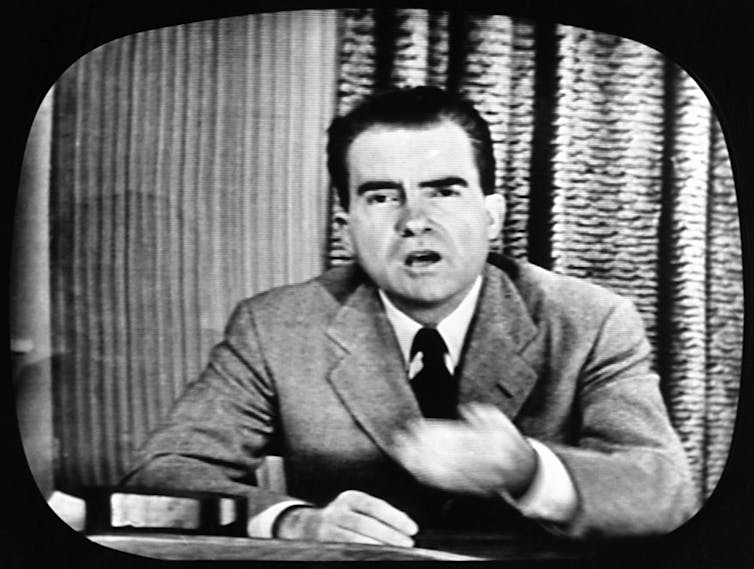 In 1998, in a televised address to the American public, Bill Clinton apologized for his affair with White House intern Monica Lewinsky. Clinton expressed regret but denied responsibility. The apology failed. In a CNN poll taken immediately after, 60 percent of those polled said that Clinton should have explicitly used the words "I'm sorry."
Less than a month later, at the White House prayer breakfast, Clinton revised the apology. This time Clinton used the language Americans wanted – "I am sorry" – and the biblical terms with which they were familiar – "I have sinned."
Scholar of public apologies Edwin Battistella noted in his book "Sorry About That" how this was a successful apology. Indeed, this time more people believed they were witnessing sincerity.
And that is the point of a public apology. It can provide public personalities an opportunity to regain public approval.
To read the rest, click here.